Recruits react to news of Meyer's impending retirement
The news of Urban Meyer's decision to step down after the Rose Bowl has sent shockwaves through Buckeye Nation. One of the biggest questions is what does this mean for recruiting, especially the class of 2019 which will have its first chance to sign letters of intent later this month.
We are catching up with members of the class of 2019 and beyond to get their opinions on this news and see where they stand as the landscape at Ohio State is under a serious change with Meyer exiting and Ryan Day moving up to the head coaching office.
"I understand (Meyer's) reasoning but no it doesn't affect my commitment as long as Day is the coach. Coach Day was the coach who I initially spoke to a year ago to start my process with Ohio State, and my family and I have built a great relationship with him. We are 100% confident in his ability to bring another national championship to tOSU."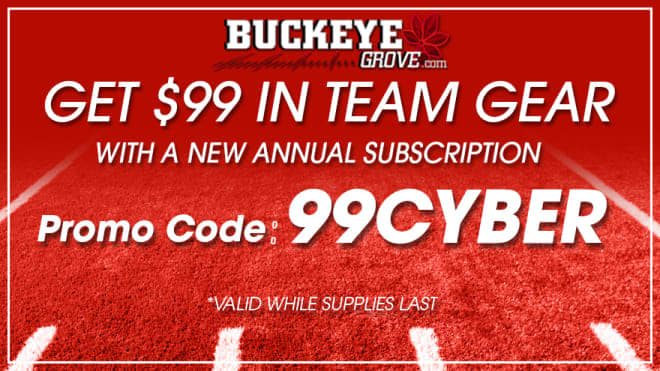 "No sir, it does not affect anything. I am still 100-percent committed." - Cormontae Hamilton
"I need some time to think about it. I want to focus on the state championship game, then once that is done next week, I will really think about it. I like coach Day, so that is good that they are not going outside to hire a new coach. My plan was to sign in December, but I will wait now. The NCAA rules allow me to take another official visit to meet with coach Day, so I am going to do that after the state championship game." - Steele Chambers
"My son is committed to Ohio State University and Coach Day," said Terrance Mathis, Dwan's father. "He was directly responsible for my son coming to Ohio State. Nothing has changed, he will be signing December 19th."
"I'm solid!" Miller said via text. "Coach Day is awesome."
"He is still committed until we meet (with the OSU staff) and find out more about the situation," said Fred Battle, father of the OSU defensive back pledge.
"I am very shocked about it but I wish coach Meyer everlasting success because he's a GOAT," Cavazos said. "I have no further comment (regarding where he goes from here)."
"Coach Day has already called me this morning and talked to me about what the future would look like."
"It has been an overwhelming day for our family," said Monica Johnson, mother of Paris. "Paris and I appreciate Coach Meyer and Shelley for their kindness and generosity. They have truly made us feel like family. We are disappointed in this morning's announcement, we are continuing to process the news."
"There is a lot to think about," said Kristina Miller, Harry's mother. "But Ryan Day is elite, and an even better person. It is uncertain if Harry will sign early, we will talk about this more tonight."