How Duane Washington's departure impacts Ohio State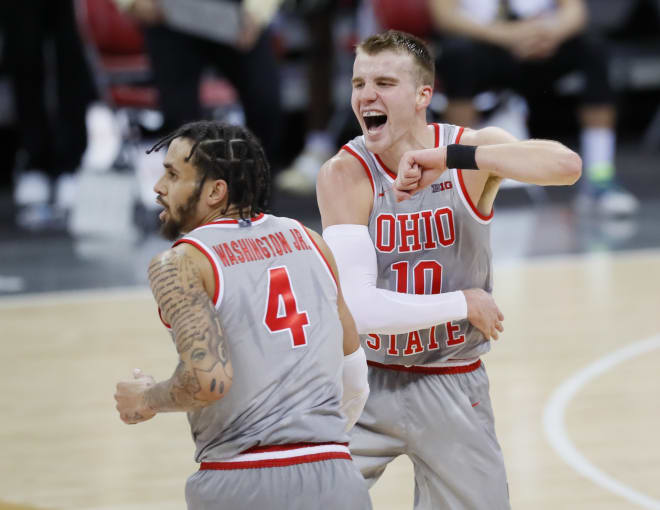 COLUMBUS, Ohio –– It was never a guarantee, but most assumed back in March that Duane Washington's NBA Draft declaration would be a temporary one, resulting in an eventual return for a fourth season with the Buckeyes.
Given his long-range repertoire and penchant for putting up points in a hurry though, even those banking on Washington's collegiate comeback were not surprised to see him piece together several strong scoring performances in the G League Elite Camp and NBA Combine.
Whatever feedback Washington received following those events appears to have been enough to convince him that remaining in the draft will be worthwhile though, as Stadium's Jeff Goodman reported Tuesday that the shooting guard will not be back at Ohio State in 2021-22.
RELATED: Report: Duane Washington to remain in NBA Draft, won't return to Ohio State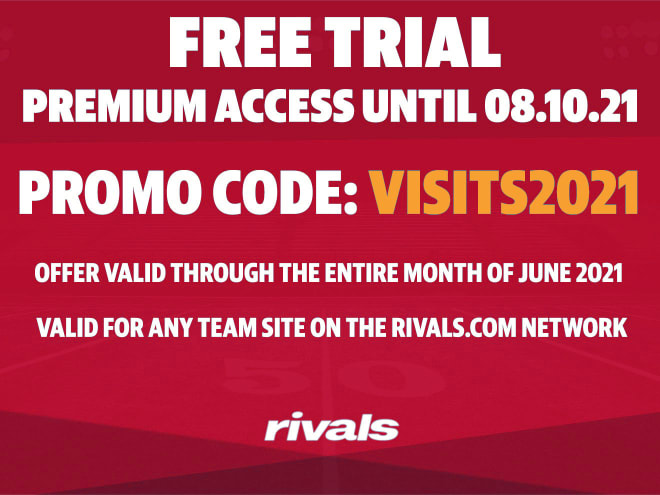 Ohio State is now tasked with replacing its leading scorer and one of two All-Big Ten performers from last season alongside E.J. Liddell –– who still has yet to announce his final decision regarding the draft in his own right –– and the Buckeyes may see a significant hit to their preseason standing on a number of early rankings.
Chris Holtmann and company won't have any control over the latter, but how exactly the Buckeyes go about filling the 16.4 point-per-game scoring void that was just created will be an ongoing question leading up to the season.
It's obvious that, should Liddell return, the 2020-21 first-team All-Big Ten forward will see an uptick in scoring load, despite having just increased his offensive output significantly from his first to second season.
It may not be safe to assume that the Illinois native will be back, but given that he was not invited to the NBA Combine and was pictured with the current Ohio State roster at team facilities this week, it appears more likely than not.
Positionally though, even if Liddell looks to sharpen his skills as more of a face-to-the-basket wing this season, Ohio State will theoretically have to plug a number of other guard-forward types into Washington's now-vacant slot.
Penn State point guard transfer Jamar Wheeler, Washington, redshirt senior forward Justice Sueing, Liddell and fifth-year senior Kyle Young were the Buckeyes' projected starting five up until Tuesday evening's news, but opportunity just opened up for a slew of Ohio State players.
Three-point specialist and senior forward Justin Ahrens started 18 games last season as starting point guard CJ Walker opted to come off the bench for personal preference, and considering Washington's own long-range shooting prowess, he seems a natural choice to slide into a starting role.
Seth Towns, a 6-foot-8 Harvard transfer forward who averaged 10.8 minutes per game in his first season with the Buckeyes last year after a two-year injury-laden basketball hiatus, could see a spike in playing time as well, if healthy in 2021-22.
Sophomore guard Eugene Brown, the No. 100 recruit in the class of 2020, didn't see much time on the floor last season, averaging just 6.2 minutes per game, but will certainly be in the mix as a rotational two-guard this year.
An even more highly-touted prospect from the incoming class, Rivals.com's No. 40 overall recruit Malaki Branham, could be right there alongside Brown in that competition depending on exactly home game-ready he is as a true freshman.
Finally, a college basketball veteran who will bring a natural shooting stroke to the position is Jimmy Sotos, the Bucknell transfer who played in just 12 games for the Buckeyes last season before suffering a year-ending shoulder injury. Sotos appears to be relatively healthy for Ohio State, as new assistant coach Tony Skinn said last week that he broke a shooting record in practice recently.
RELATED: Skinn working closely with 3 Buckeyes, says Sotos broke record in practice
One thing that will be difficult to replace is Washington's uncanny ability to shoot the Buckeyes back into games, or even close them out, with a spontaneous 3-point barrage. No other Buckeye on the roster has quite the ability to create –– and routinely make –– shots from anywhere on the court that Washington brought to the table in his brightest moments last season.